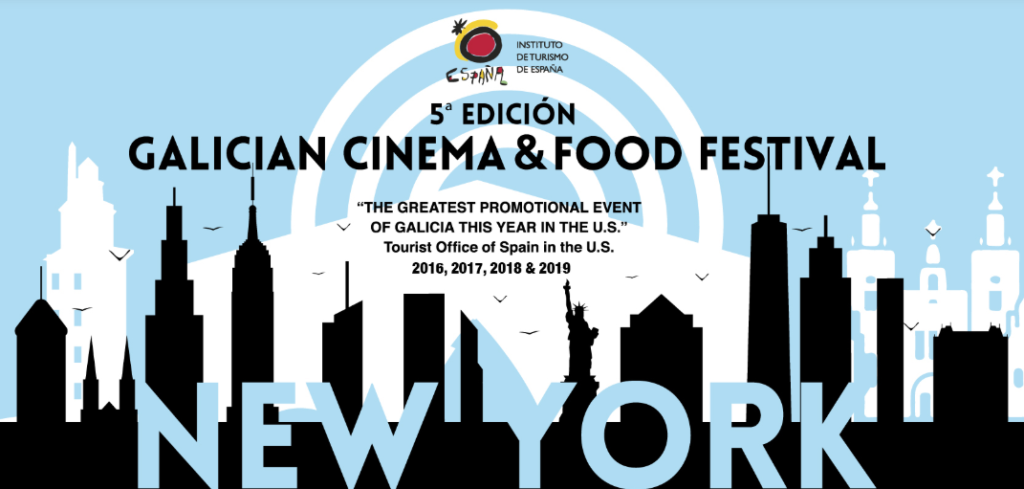 This week New York is hosting the Galician Cinema & Food Festival, a very special event aimed at putting the best Galician products on the American public's map. The Way of St. James and our gastronomy are the main features of this fifth edition of the festival and, naturally, our region's wines are also present. The HGA winery is making the most of this opportunity to promote its work with Regina Viarum wines (Ribeira Sacra Designation of Origin) and Altos de Torona wines (Rías Baixas Designation of Origin) among American distributors, as well as influencers from the world of wine-making and important media outlets.
As those of you who follow my work know, I believe that this type of event plays an essential role in promoting the Galicia brand throughout the world, especially in such an interesting market as the American one. On a personal level, as I mentioned in my blog, I travelled to New York a few months ago to participate in VINEXPO, the international exhibition for the most important professionals of the wine and spirits industry. This gave me a chance to gain deeper insight into the American market and to continue pulling the strings to help our wines enter it.
Therefore, based on my first-hand experience of the opportunities available to us for exports, I would like to congratulate the organisers of the Galician Cinema & Food Festival. Undoubtedly, the best way of making known the excellence of our Galician wines in New York and throughout the United States is by all of us working together in the same direction.
Congratulations for the fantastic work, for the initiative and for choosing as festival partner the Tomiño restaurant, the Galician establishment in vogue in Manhattan and good friends –more than that– and allies, always willing to work with me in introducing our products into the Big Apple.