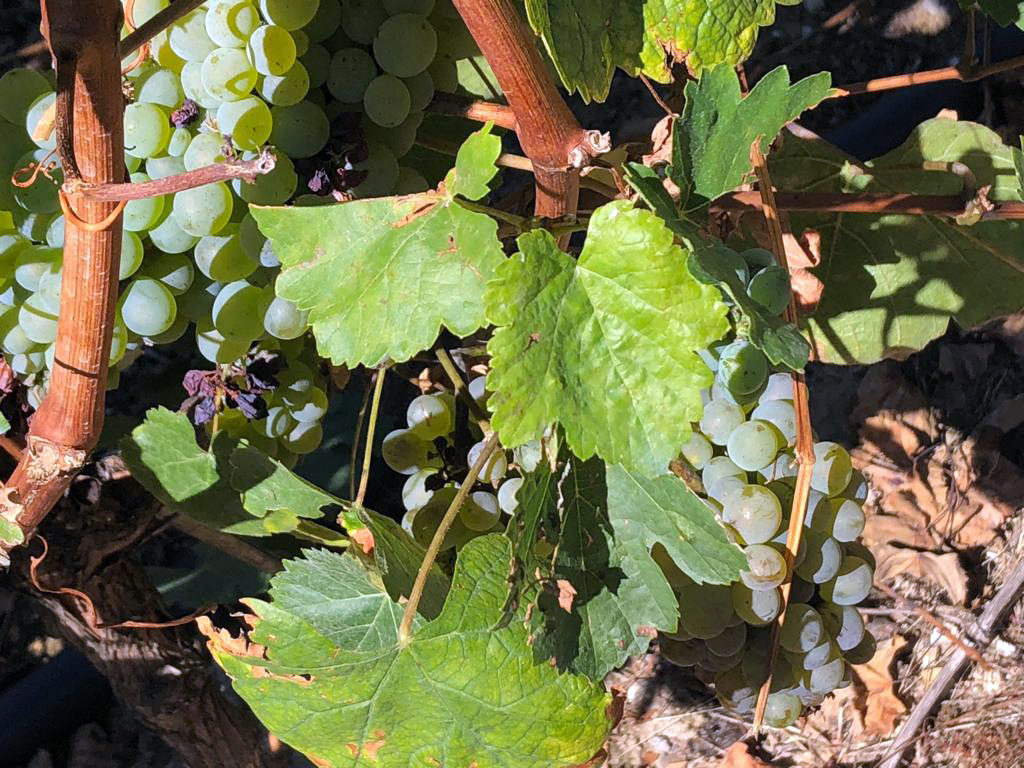 The grape harvest will begin in the first days of September, and the first thing that we have to consider is that this 2018 campaign is starting late. This year's harvest is about a week later than a normal one, and two or even three weeks later compared to 2017, when, on the contrary, the harvest was early.
It is worth remembering that last year's campaign was exceptional in all senses, ending with the second-largest production in the history of the Rías Baixas Designation of Origin. According to the 2018 Harvest Estimation Report that the Control and Certification Body presented before the Plenary Session of the Rías Baxias Regulatory Board, this year's production could reach around "36 million kg of grapes, 10 % less than the 2017 harvest." In relation to vine, we can expect around 24 million litres.
Another piece of data from the report that is worth highlighting is the fact that the harvest will be smaller, despite having a fertility index higher than 2017. This is due to the fact that this year was characterised by bad weather with highly variable temperatures, storms and a lot of humidity, which have caused "flowering problems and fungal diseases, above all mildew," which especially affected some sub-zones such as Condado do Tea and O Rosal.
In Valdeorras, as is usually the case, some grapes were largely affected by blights and phytosanitary diseases, which will increase their price. In this case, a good harvest is expected, but production is still a lot lower than demand, with a 40% decrease according to the Sindicato Labrego Galego trade union.
The 2018 harvest in Ribeira Sacra is expected to be "normal," according to the president of the Designation of Origin, with more than 6 million kilos to be harvested from mid-September onwards and very good quality, depending on the weather.
This year's early birds belong to the Ribeiro Designation of Origin. Some of its "colleiteiros" (harvesters) have already started, to be followed in stages by the rest of the vine growers, since these grapes mature irregularly, as is also the case of the Monterrei Designation of Origin. In this case, the harvest forecasts are more optimistic than in 2017, with more than 4 million kg expected.
We are beginning to hear the sound of scissors: it's harvest time…